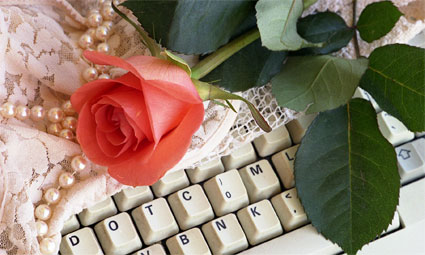 The Dotcom Rose and Keyboard
Published Images
Published in: Contact: The Toronto Photographic Festival published magazine (2003). Also featured in the following newspapers: Waterloo Chronicle Arts Focus, October 02; Burlington Post, May 03; Kitchener Record; Guelph Mercury; Cambridge Reporter art and photographs, Fall 02.
For inquiries regarding this piece, please contact me.
Click here to view thumbnails of my photographs.