About
As an award-winning artist, photographer, writer and teacher, Diane brings many years of experience and expertise to her classes, workshops and mentorship practice.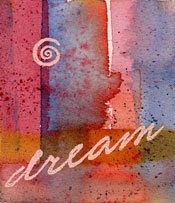 While her photographs capture recognisable images from the "real" world, both natural and composed, Diane also loves abstract form, and the flow of watermedia. A lifetime studying literature and writing informs her work, so it's not surprising that words and letter shapes make their way into her art. Her work is often multi-layered, incorporating a love of texture and intense colour. Her interests and creative talents are diverse: she has recently added Fibre Arts in combination with paper and paint as a medium of expression. Art is always exploration and she loves the freedom of it.
Diane brings many years experience and expertise as a working artist, writer and educator to her classes, workshops and mentorship practice. She holds an M.Ed. from the University of Toronto, a certificate in counselling skills from Wilfrid Laurier University and completed her undergraduate work at Queen's (B.A. Hons; B.Ed; English and Drama) before becoming a teacher with the Waterloo Region District School Board. She now works full-time in her creative career. Diane has participated in juried, group and one woman shows, in both Art and Photography, including Contact, The Toronto Photographic Festival. Her work has been published in Somerset Studio (Gallery Edition), The Rubber Stamper, and Forum (The OSSTF teachers' magazine) as well as many newspapers including The Kitchener-Waterloo Record. Click on the link to read the feature on Diane and her "String Theory" body of work. Her work is also included in Unlocking the Muse and Writers Undercover, two poetry anthologies.
Diane's creative work results from a lifetime of reflective practice and real-world adventures which include working at a summer Olympic Games (The Sailing events in Kingston, 1978) and six months travelling around the world. Her work is found in private collections throughout Canada.
On October 11, 2011, Diane won a Kitchener-Waterloo Oktoberfest Rogers Women of the Year award, and was featured in Grand Magazine January / February 2012.
In 2015, Diane's book, Blaze of Colour: Embracing Creativity was honoured as Shelf Unbound Notable Book in the Third Annual Shelf Unbound Writing Competition for Best Independently Published book.
To contact Diane, call 519-746-8149 or click here.